WELCOME!
Hiking, historic sites, museums, and other great things to see and do in Putnam County, NY.  This website, and the book (hopefully books!) by the same name, were inspired because I could never seem to find the info I wanted about the hikes or the local historical attractions in and around Putnam County.  I would spend hours searching the internet or visiting the library.  I though, "How great would it be if all this info was in one place?"  So I created Adventures Around Putnam as a way to centralize all the info I found, chronicle my adventures with my family, and let others know about some of the wonderful places in our area.
I wanted to teach my kids somethings about nature, cultivate in them a love of learning, get some exercise, and do it all in a way that was "economically feasible" for a growing family.  And it beats sitting in front of the TV.
As I started to explore what Putnam has to offer, I began building a database with pertinent information on each location. Every time I thought I'd found them all, I discovered something new, so my list has grown to over 500 destinations.  Someday I hope to get all that info onto this website.
HOW TO USE THIS SITE
For this website, as I discover new places (or revisit ones I've already been to) I post them on the Recent Posts page.  The most recent adventures are listed at the top of the page.  Or, visit the Putnam's Hikes & Sights page and scroll through the list of places in our area.  (PLEASE NOTE:  This portion of the website is a work in progress.  There are only a few now, but there will be hundreds when I have uploaded them all.)
If you want to search for, say, all the 'destinations' within a certain town, or for all the historical markers in the county, use the "Search This Site By Category" menu link.  Using that tool you can searchfor graveyards, hikes, historic markers, historic buildings, stone chambers, biking, kayaking or canoeing, swimming, fishing, hunting, veteran's monuments, non-veteran monuments & memorials, etc. – or by town or village.
Lastly, you can visit the Adventure Map and get a bird's eye view of all the interesting places in Putnam County, or pan in and explore the hikes and history that surround us during our day-to-day lives.
Thanks for visiting this site.  I hope you find it useful.  Help me keep the website going.  Buy the book.  Or click the DONATE button below and donate $5 or $10 if you like my work on this site.  And please support the sponsors (the advertisers) that help me pay to keep this site up and running.  Happy Trails!
-Steven Mattson
Now for some of my favorite pics before you explore the website: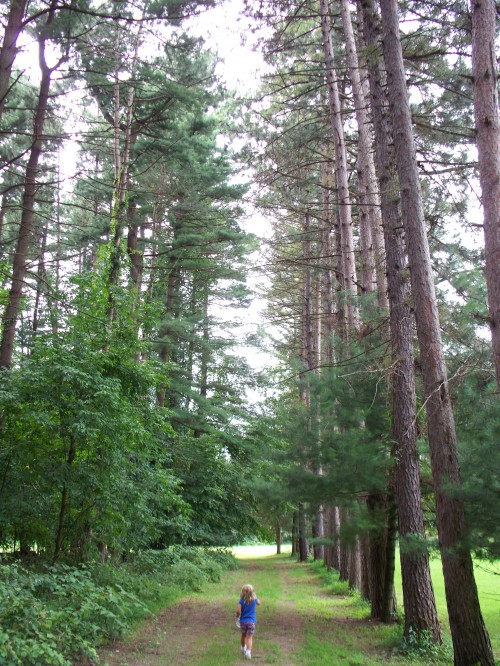 Above: The "Trail of Trees" in Philipstown Town Park.  One of my favorite photos.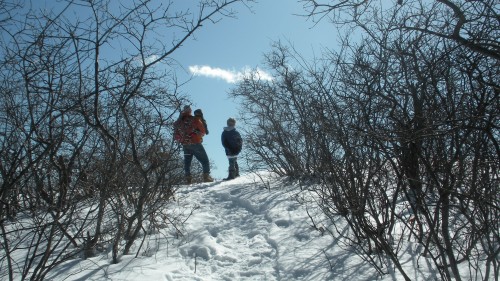 Above: Reaching the top of Shenandoal Mountain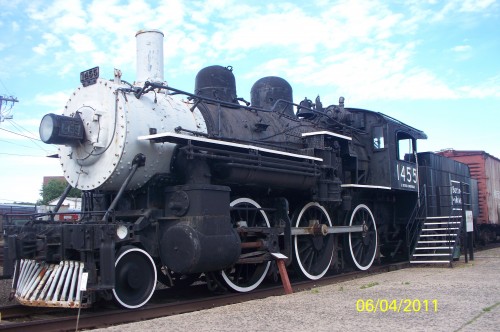 Above:  Ok, this one's outside Putnam, but I really like the picture.  Danbury Railway Museum.
Above:  Cedar Ridge Trail on Saunders Farm in Philipstown.

Above:  The Southeast Honor Roll in the foreground, with Old Town Hall in the background.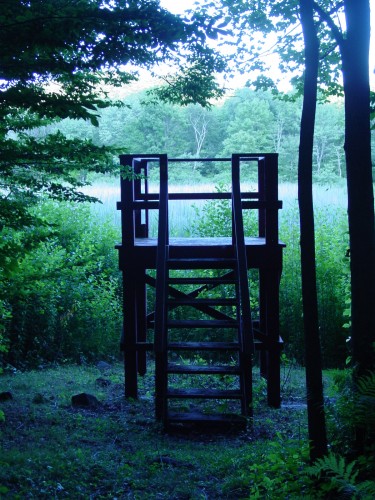 Above:  The birdwatching platform at Bog Brook Unique Area in Southeast.